Would You Like Me To Build Your Shed Roof For You?
Unfortunately I am not available to build a shed roof this week (or the next few weeks for that matter!) but I have found the time to put together this article to give you the information you need to create a stunning roof for your shed. With the minimum of swearing, on your part!
So let's create a road map of how this project is going to progress.
Before you start there are three points that we will need to visit:
What style of roof are you going to build and how is it framed?
What components are required to build the roof and its covering. And are they readily available?
What is the construction sequence for this shed and what are the potential mistakes that you could make?
You probably have a very clear idea of where you want to build your shed and the size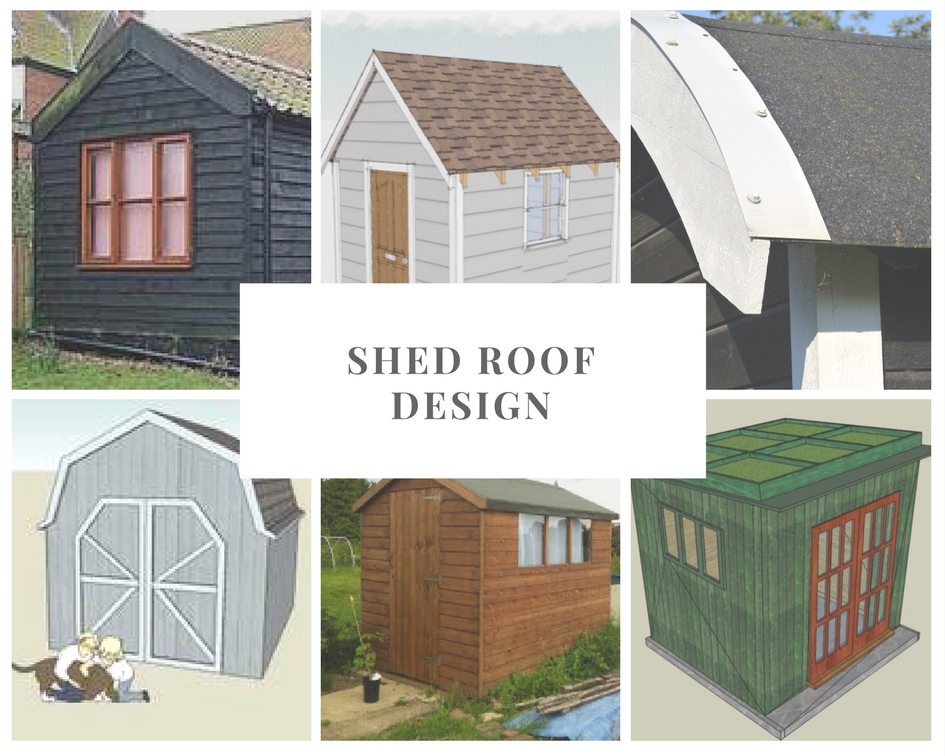 After this decision the most important influence on the appearance of your shed will be roof style, pitch, finishes and trim. There are three main styles of roof commonly used on sheds, which are: Pent, Gable and Gambrel.
Three less common styles are the saltbox, hipped roof and curved.
Whichever roof style you choose will have a different method of construction. So before you make your final choice of roof style have a look at some different shed roof designs and how they are framed. Some sizes and shapes of shed lend themselves more to one style of roof and also some roof styles are easier to build. Which can be a factor for first time builders.
These summerhouse roof designs are beautiful and relatively complex so probably not for the first time builder.
It is possible with each design to incorporate a shed roof overhang. This is the amount that the eaves project past the wall of the shed. Incorporating an overhang into your roof design can improve the comfort of the building for you and prolong the life of the building.
Find out more about how to incorporate a roof overhang into your roof design
With a good idea of the shape of the roof you want to build, the next point on our route map is to find about the components that you need to build this roof.
What are the different components that you will need for this roof?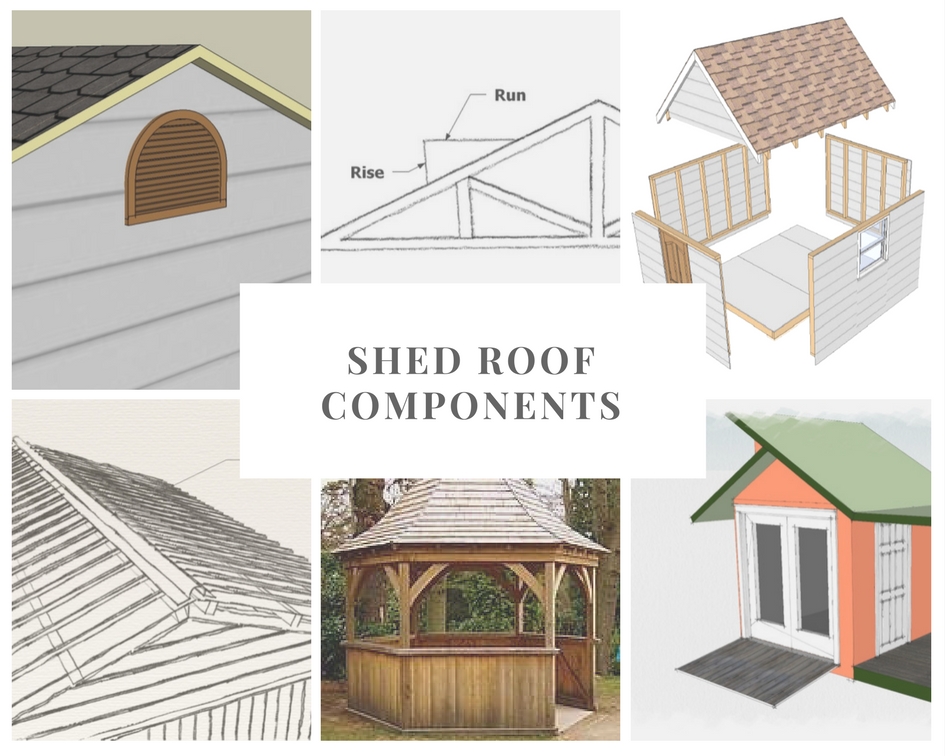 There are more parts to a shed roof than are at first apparent. As well as the obvious roof truss and decking the list includes:
Underlayment
Roof covering (shingles, roofing felt, epdm membrane, green roof, onduline etc)
Ventilation
Roof tie downs
Drip edging
Insulation
In addition you may want to incorporate a shed loft within the roof space or a shed skylight to maximise the light in the shed.
You will also want to consider the roof slope, so that the building fits in with other buildings in the neighborhood and works well with the selected roof covering. Read more about how to select an appropriate roof slope
Insulating a shed roof is essential if you are going to be using the shed for recreation in the cooler months of the year. This article discusses various approaches to insulating a shed roof.
Whereas this article goes into one option in great depth - The Warm Shed Roof. What the components are and exactly how to install one step by step.
Once you have an idea of what the components are and how they fit together you will need to study the most detailed part of the map, which is the construction stage.
The construction stage is when many mistakes can emerge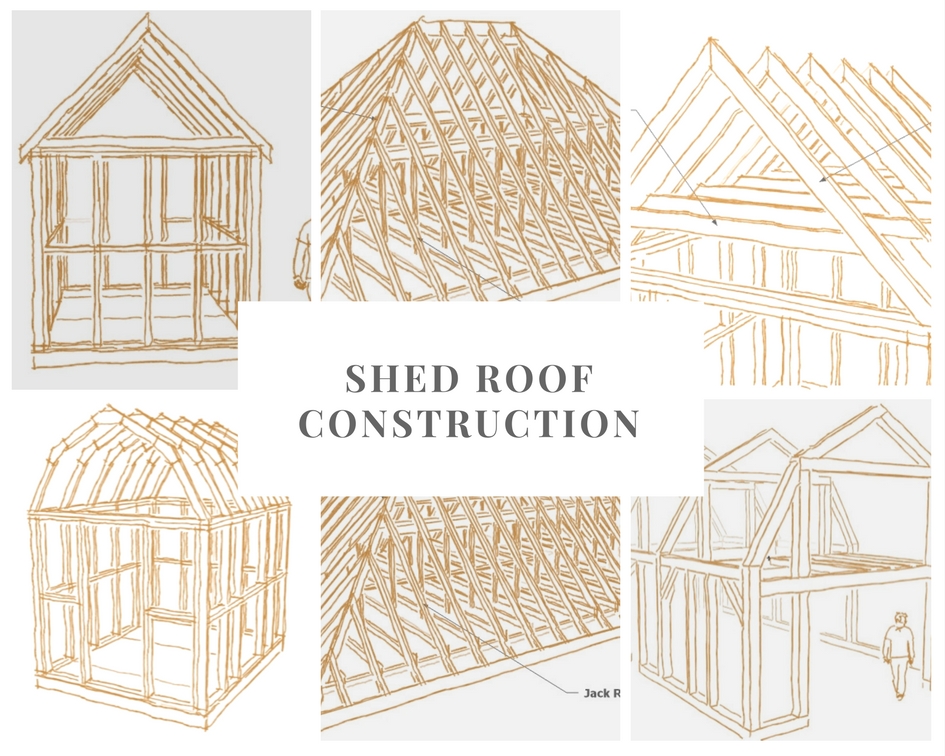 The key part of this section of the route is understanding the construction sequence for the roof. Undertaking the roof construction in the right order is sometimes as important as using the right components. For example installing the soffit and edge boards before the roof decking will make the job flow much easier, save you lots of time. I have outlined a typical shed roof construction sequence here along with some common mistakes that are very easily avoided.
The construction tips in the previous article relate to building a quality roof. However it is also important that you look after yourself during the construction process. The primary hazard with roof construction is working at height. Don't be deceived; falls from even relatively low level can have serious consequences. This article on shed roof safety will give you a few more ideas to make sure that you finish the job in even better shape than you started it!
I have been asked:
what is the biggest mistake that you could make when building your first shed roof?
In my opinion it would be not using a good set of shed plans. In a similar way that this article has guided you through the major decisions of Designing, Specifying and the Constructing a shed roof. A good set of shed plans will clearly identify what you are going to build, what is required and how it all goes together. If you feel you need this guide then I have a few sets that I prepared earlier ready for you to download.
In summary the shed roof journey is made in three stages
The journey starts with deciding on the style of roof that best suits your building and experience.
Then familiarise yourself with the roof components that you are going to use.
Finally make sure you know in detail the construction sequence that you are going to follow and avoid the mistakes that others have made.
Next Step:
It is the decisions that you make when you start your shed building journey that will influence to a large degree where you end up. I have been asked a lot of questions over the years as I have built this website. Have a read of some of the questions and answers below to build on the information already on this page.
Readers Questions and Answers
Click below to see Questions and Answers from other visitors to this page...

---
Related posts:
---