Your Own Shed Design
Creating your own shed design is a great option if you haven't been able to find exactly what you want, or perhaps you can find what you want but it is out of your price range.
By designing your own shed you have the freedom to choose the precise elements you are looking for while appealing to your own sense of taste and style and tailoring the elements to suit your budget.
If you ask anyone who has ever built their own shed you will soon find that the first thing you need to do is to come up with a conceptual design, which can then be used to produce more detailed working drawings.
Below are the 6 areas of shed design that you will need to consider to produce your conceptual design before you progress to the details.
If you'd like to see lots of examples of conceptual shed designs have a look at the entries to our design competitions. Over the course of three different competitions we received literally hundreds of high quality entries. I hope that they inspire you too.
The Secrets of Shed Building - Shed Design Competitions
Now let's have a look at the design elements that you will need to consider.
1.0 Size and shape
The starting point is to gather the principal dimensions to determine the size and shape. The first of these measurements will be the overall floor space. For this measurement you will need to know the intended width and depth of the shed.
You can then figure your wall dimensions as well. You then need to determine the intended height of the ceiling internally as well as the height of your eaves externally.
Another measurement you will need to begin will be the pitch of your roof.
Roof style and pitch
The roof style and pitch have a large influence on the appearance of the shed. Funnily enough..... I have quite a lot of articles discussing different shed roof styles on this site! Check out a few of the articles below to help decide on your preferred appearance.
Two of the most popular are Shed roof designs and Shed roof construction.
A full list of all the shed roof articles is here.
3.0 Roof covering
After you have decided on your favourite style of roof you can then use this shed roofing article help determine what sort of covering you prefer. For a garden shed design that has a steeply pitched roof you will want to stick with the time tested shingle or felt roof. For roofs of a more gentle slope other options such as the green roof shed might appeal.
4.0 Walls
The decisions for the shed walls include the wall make up, external siding and colour scheme/ preservative coating.
The purpose of the shed directly affects the construction of the shed walls. For example, if you are going to be using your shed as a tool shed, for storage or as a potting shed then you will not need to insulate your walls. While they could be insulated, odds are that it would be an unnecessary cost that you can easily avoid. On the other hand, if you are going to be using your shed as a garden recreation room or as a garden office then you will definitely want to insulate it. Imagine sitting at your desk on a cold winters day with the breeze blowing straight through the building, chilling you to the bone.
You could use a lap board siding made of a composite pressed fiber material that can then be painted. You might also consider using vinyl siding as well. With all the choices that are available you will just have to base your decision on whether or not you wish to paint your siding as well as how much maintenance you are willing to put into it.
Now that you have the wall basics decided, you can decide on a paint job for your shed. You could paint all the parts of the outer wall the same color as well as the door and window trim. You can also paint each part in contrasting colors as well. This all depends on your personal taste. This article has some tips on choosing a paint system.
You can now decide where you wish to place such items as your windows and doors.
5.0 Windows
Your first decision for this element of the shed design will be whether or not the windows will be opening or non-opening. If they do open you then must decide whether you prefer the top hung style or the side hung style. The top hung are the traditional ones we think of as sliding up in their casing. The side hung windows usually slide either left or right on a track.
You should also consider the rating of the window. Windows today come rated for different uses. You probably wont want to pay for a triple glazed window that keeps all the heat in if you are just storing garden tools in it. In contrast you wouldn't want to install single glazed windows in a garden office. If you were to do so you may have problems regulating the temperature in your office. More on shed windows....
6.0 Doors
The door you will hang will also be based on functionality as well as design. If you are using the shed for gardening and need to store large equipment in it then you will want to use a double door. If it is for a garden office then you may consider a single door that can let in a good deal of light, unless you are looking to make it more private. You also need to decide where you wish to place it on the shed as well as what width and height you will need. Click here for everything on shed doors.
The Secrets of Shed Building - Shed Design Competitions
Over the years we have run a few shed design competitions to help visitors put in to practice all of the stuff that they have learn't on this site.
I have pulled together the entries below to give you some inspiration and ideas. To help you develop your own unique design.
The designs are grouped together in three batches and all you need to do is click on the images below to go directly to a page full of shed design inspiration!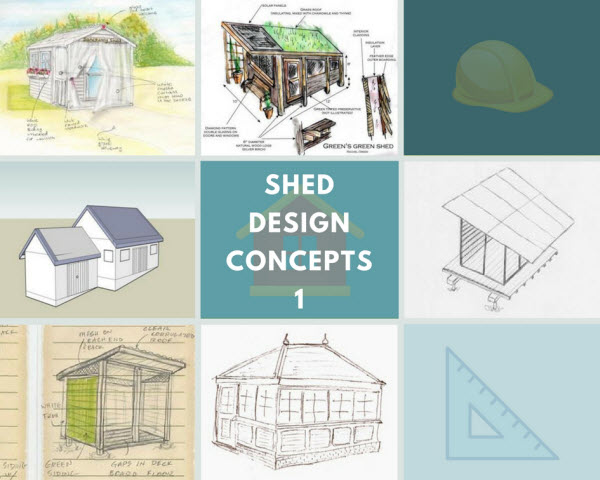 Click on image to view entries to first shed design competition (10 designs)




Click on image to view entries to our second shed design competition (71 designs)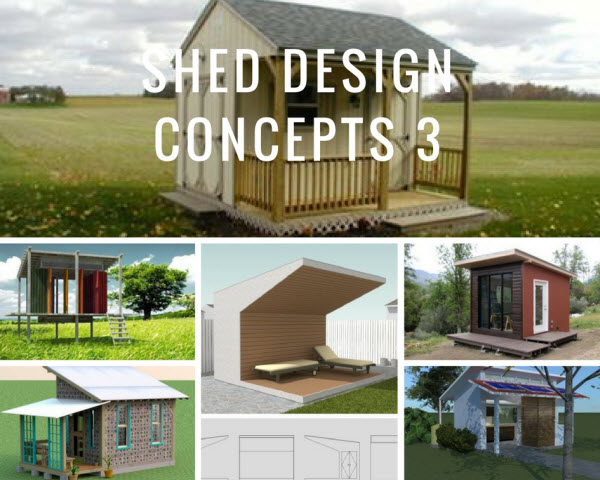 Click on image to view entries to our latest shed design competition (39 designs)



I am planning more design competitions so put your contact details in the box on the sign up page for my monthly e-zine Shed Building Monthly (it's FREE) so that you will hear about the latest events.