Who Is Secrets Of Shed Building?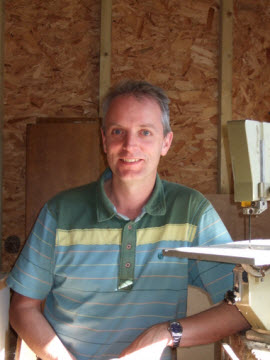 My name is John Coupe, I am a Civil Engineer and have been involved in the construction industry for all of my working life (over 20 years). I have worked on structures ranging from major power stations and bridges to houses and you guessed it.............sheds.
Getting advice from a Professional Engineer can be an expensive proposition and really is not economic for a building the size of a shed! I hope that this site helps you with some of the more commonly asked questions on shed building. If you have others ask me on the contact form below.
The role of the structural engineer in the construction industry is to utilise a practical knowledge of the properties of construction materials to achieve an economic and long-lasting design solution. In the case of shed building it is the question of storage, security, comfort, weather tightness and the best materials to use. In many cases there is not a best answer but there will be a range of answers dependent on your location, circumstances, proposed use and future plans. By reading this site you should get a good idea of these factors and how they interrelate.
Having prepared the detailed calculations for a building it then comes down to making workable plans to communicate how to build the structure and the key points to the guys on site. I have used this experience when creating the plans on this site.
I enjoy building and designing sheds as they contain many of the challenges of major structures but on a more human scale.
If you have any questions, comments or suggestions for future content I would love to hear from you on the form provided below.
John Coupe
www.secrets-of-shed-building.com
I'm glad you want to Contact Me
I just ask that you first consider the reason, and choose whether it's a Public Type of question that when I answer, can be of benefit to all readers, or IF it's a personal - Private Type of question?
You have 2 choices, is your question a ...?
Public type of Question, or a Private type of Question?
A PUBLIC type of question is one that likely also affects other readers, and that the reply would be of benefit to everyone. Asking it will help others! Clicking here will take you to the mini-forum which is the best place to get an answer for questions of this type.
A PRIVATE type of question means that the reply or answer, would be strictly between us. Generally a private, personal, or a business matter. For this type of contact please complete the form below.