Shed designs to get those creative juices flowing
A page of shed designs that can be used as a starting point for choosing or designing your shed. It is always useful to see what other people have done before. Sheds come in and out of fashion as does any other item.
Perhaps the most recent heyday of shed design was in Victorian times. The video below shows a few of the huge range of prefabricated sheds and building by the Victorian company Boulton and Paul. The company no-longer exists however I did find these extracts from an old catalogue that I made into the video below.
Sit back, relax and enjoy the show of sheds from days gone by!
Shed Photos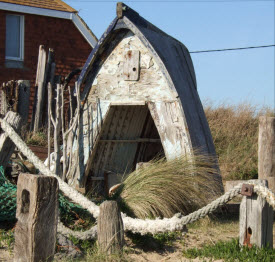 I compiled this collection of shed photos over a period of years and people often comment on the sheds they particularly like. More shed photos.
The Gambrel Shed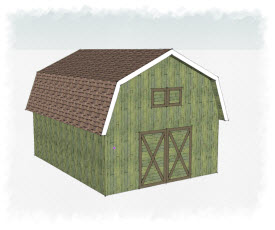 The Gambrel shed is particularly popular in North America. The shape of its roof is excellent for storage sheds, as a mini loft can be created for storage on two levels.
The Pole Shed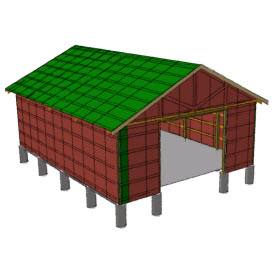 The pole shed is a design that is often utilised for larger storage sheds and can be particularly economic as the foundations are minimal and a floor is not needed.
Classic Shed
Tim Brummett, a visitor to this site, sent in an image of the designs he prepared for his classic style shed which matches his house. He sent in pictures of his plans and the finished result.
Shepherds huts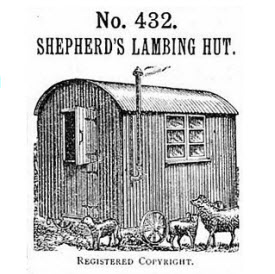 The traditional shepherds hut was once a common feature of the farming landscape. Find out how it was used and why it fell out of common usage.
The shepherds hut has recently been making a bit of a come back. Find out more about the modern shepherds hut and just why there is a revival in their popularity.
Potting Sheds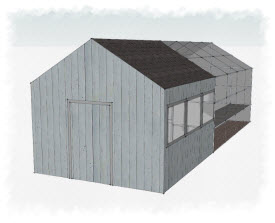 Space in the greenhouse is at a premium so many gardeners opt to have a separate space or building for potting on seedlings and storing garden equipment. Check this page out to find out about how to develop your Potting Shed Designs
Oriental style sheds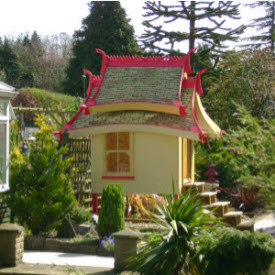 Oriental style architecture is so different from that found in the West. One visitor to this site found it such an inspiration that he built his own shed using Eastern design principles. Check this page out to find out more about the Oriental style shed built by fine artist Preston Fox.
Sheds on Holiday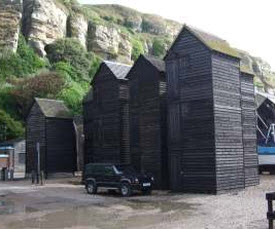 I keep my eye open for interesting sheds wherever I go (I know, sad, however my wife has learned to live with this!!!). The Net Shops at Hastings on the South Coast of England are some of the most unusual beach huts I've seen, as well as having an interesting history too.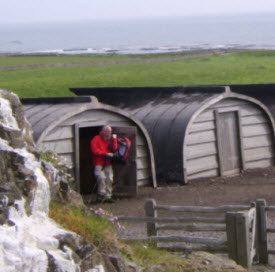 At the other end of England almost at the border with Scotland are the Lindisfarne boat sheds. These sheds originally used for storing fishing equipment are made from upturned boats. Along with the the beautiful coastal scenery, tidal island and castle are well worth going out of your way to visit.
Sheds that other people have found
Click below to see contributions from other visitors to this page...