Shed Building Monthly Issue 10:
If you like this e-zine, please do a friend and me a big favor and "pay it forward."

If a friend DID forward this to you and if you like what you read, please subscribe by visiting secrets-of-shed-building.com
Welcome to Shed Building Monthly.
This month we take a bit of a different turn and I'd like to ask you for a bit of help!
1. Introducing 'Shed Reviews'
So far Secrets-of-Shed-Building has really focused on how to build your own shed from scratch. It just happens that building a shed is what I am into and hopefully what you are into too, but what if it wasn't?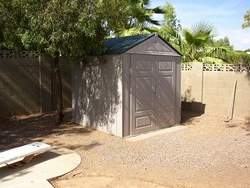 For me there is no doubt that building your own shed out of wood is the way to go for a quality shed of any large size but I also realise that many people do not have the time, interest or skill to want to build a shed themselves and perhaps just need a bit of outside storage space in a quick and reasonably economic way.
There are many options out there. At the top end of the market a bespoke Shed Builder can create a shed for you to whatever specification you require from a basic storage shed to a luxurious office.
For this new part of the site I would like to focus more on 'Off the Peg' solutions

Big brand shed companies provide a whole range of shed types;
-metal
-plastic
-plastic reinforced with steel
-wooden shed kits
-resin

the list goes on..... and on!
It would be great if you could help me and share your knowledge and experience at the same time. I have started a shed review page here. If you have a large brand shed could you write a quick review? On the shed review page I have broken down the information that you could include so writing a review and popping a photo on to the page shouldn't take too long.

As the reviews come in I will slowly separate them out to give an overview of each of the companies offerings. It has been great to get a few reviews in during the last week or so and I have already had a look at Rubbermaid and Arrow.
Let me know how you got on with your pre-made shed by writing your review here.
2. Potters Shed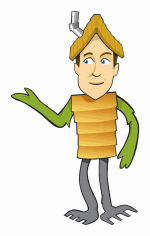 Potter and I have been busy during the last month answering questions in Potters shed.
We have also had some great help from the mysterious Greenboy, he has given some great advice and tips, it is much appreciated.
Big thanks to them both for their contributions.
Remember if you have a question or would like to contribute your knowledge or experience drop by any time.
I hope you are all enjoying the lovely May weather we have been having.
That's it for this month.
All the best
John
If you like this e-zine, please do a friend and me a big favor and "pay it forward."
If a friend DID forward this to you and if you like what you read, please subscribe by visiting
secrets-of-shed-building.com