Shed Building Monthly Issue 9:
If you like this e-zine, please do a friend and me a big favor and "pay it forward."

If a friend DID forward this to you and if you like what you read, please subscribe by visiting secrets-of-shed-building.com
Welcome to the first issue of Shed Building Monthly based here on the secrets-of-shed-building.com site. By having the ezine on a page on the site it makes it a lot easier to present. I hope that you enjoy the photos this month and in future months I hope to have videos etc that will make the transition even more worthwhile.
1. Potters Shed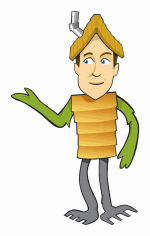 There have been some great questions in Potters Shed this month. It has also been great to have some assistance too;
Tim Baber gave some useful advice to Ronda on how to reduce the damp problems in her shed. The idea of a shed needing 'a good hat and a good pair of boots' sums up a lot of what building a shed is about and the concept of 'insulate ventilate and heat' is spot on too.
The other post that had me laughing was in response to a question on how to make your shed secure. I loved DaveG's idea of a shed being 'camouflaged like an elephant in the long grass'
Great use of words there and I look forward to all questions and in particular all answers.
2. Shed Rationing.
I was doing some shed research this week and I came upon a very interesting leaflet, that was produced by G.F.Strawson - Glasshouse Builders since 1892.
There was no date on the leaflet, but I would estimate the early 1950s. In the early post war period many things such as food, clothing and it would seem shed building materials were in short supply.
Strawsons were able to continue the Glass house business with difficulty:
"To-day we fear, that we can only build Glasshouse for Essential Food Production purposes when licenses are available, but our experienceand resources are still available to our clients for preliminary advice and planning, ready for the day when all restrictions are removed."
However sheds it seems were a luxury item and there was a waiting list as the page of the brochure states:
STRAWSON GARDEN ROOMS
"Not at present we regret to say, but something to look forward to when queus and coupons, and points, and licences and forms are memories of the past. When restrictions are no more, we shall again be building delightful designs - so prepare for that day by selecting your site now."
How things have changed!
Do you have any stories of shed rationing? Tell me more here
3. National Shed Week
The deadline for entering your shed for Shed of The Year, part of National Shed Week is 3rd May.
So if you are looking for something to do this Bank Holiday weekend take a photo of the inside and outside of your shed and post it here on the readers sheds site.
That's it for this month.
All the best
John
If you like this e-zine, please do a friend and me a big favor and "pay it forward."

If a friend DID forward this to you and if you like what you read, please subscribe by visiting secrets-of-shed-building.com