Build Sequence of a DIY Garden Shed
This Must be the Strongest DIY Garden Shed I Have Come Across!
I love it when readers of this site send in pictures of their projects and details of how they overcame specific problems to achieve a great result. Cherry Douglas from Orpington in Kent sent in these photos of a shed building project that she and her husband Ian (well....as you will see from the photos it was mainly Ian!) successfully completed. I really liked the way these photos fitted into a sequence, so I made them into a Photo story.
The words are mine and I hope not too cheeky!
Enjoy......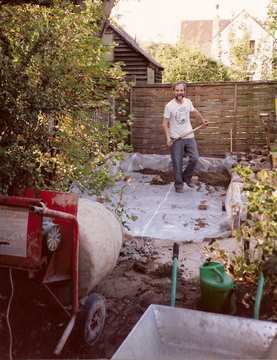 Photo 1.
Just getting started with a spot of digging. Good to see that polythene damp proof course going in beneath the concrete shed base

Photo 2.
Doing a great job of keeping those blocks level and keeping the site tidy as work progresses.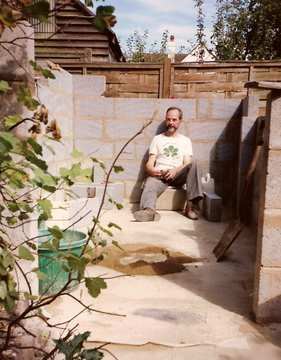 Photo 3.
With the walls up to window sill level it must be time for a cup of tea!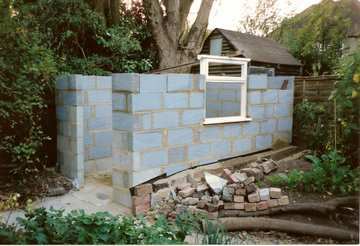 Photo 4.
Nice cup of tea that. Shed starting to take shape now that those window frames are in.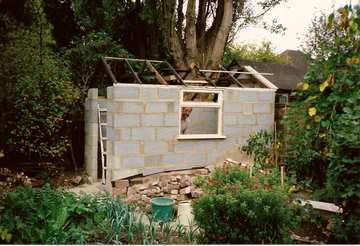 Photo 5.
With the completion of blockwork up to eaves level. A timber plate is fixed to the top of the wall and shed roof construction begins.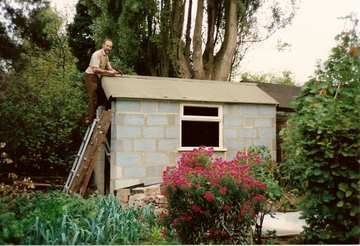 Photo 6.
Hmmm.. best get that shed roof covered before we get one of those summer showers.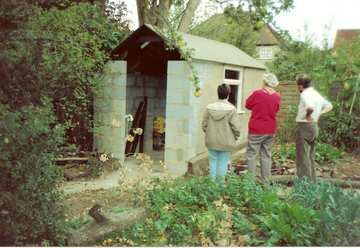 Photo 7.
This must be the best bit, when the neighbours come round to admire the fruit of your labour.

Photo 8.
With the blockwork rendered and the gutter installed, just time for a nice coat of white paint to finish the job.