Wisteria Junction
by Timothy Hackworth
(Kent, UK)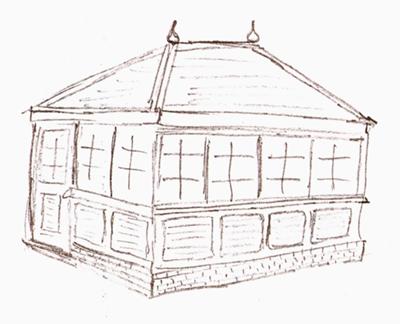 Styled after a signal box the shed is a railway enthusiast's dream
The shed is designed to house the stacking yard for an outdoor garden railway. To capture the character of its purpose, it is styled after a railway signal box.


Wisteria Junction is built on a brick base with horizontally planked wooden panels up to waist height. Above that it has windows around three walls giving maximum light inside and the best view out for operating the trains.
The roof is tiled, hipped at both ends and finished with a pair of finials. Inside the stacking yard is up against the back wall which is painted with a landscape backdrop and partial model buildings.
Trains enter and leave through a tunnel in the end wall and the controls for the trains and the points are situated along the front wall under the windows. These must all open for ventilation in the summer when the shed will be getting most of its use.
Return from Wisteria Junction to the shed competition page