Super Shed
by James Hall
(Salt Lake City, Utah, USA)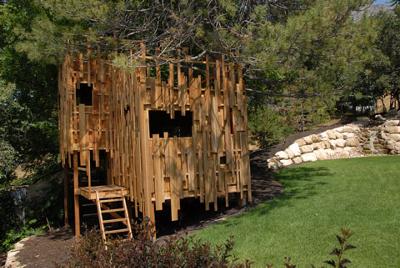 The Super Shed is full of special features.


It sits higher off the ground to provide the inhabitants with better site lines and natural ventilation.
It has a second skin that mimics the bark of the tree that shades it, and provides an extra layer for thermal and moisture protection.
It has a flat habitable roof with an interior sloped membrane that drains water creating a dry interior.
The shed has two volumes that provide numerous configuration possibilities, and the roof provides a beautiful space to relax and enjoy the surrounding nature.