Shed Building Monthly Dec 2009
Welcome to the December 2009 issue of Shed Building Monthly!


In this issue we announce the winner of this years Shed Design competition.
Before the winner's name is revealed I would like to thank all the participants in the competition. To give an idea of the range of entries, when the competition closed, we had 70 entries from 19 different countries, these included; Kazakhstan, Canada, Portugal, Indonesia, Bosnia & Herzegovina, Belgium, Poland, India, United States of America, Israel, Netherlands, Germany, Serbia, China, Italy, Taiwan, Philippines, Singapore and the United Kingdom.
The entries ranged from designs such as
The Gem Shed
by architect David Hingkamp that has been successfully executed to designs such as
The Morphing Shed
by Felipe in Chicago that were very conceptual.
I took the decision to publish all entries as long as they satisfied the basic design brief. With the range of different cultures and perspectives participating, who was I to limit the creativity of those entering the competition? The practicalities of executing some of the designs did get suspended from time to time but then when designers get excited they often help to push the envelope of what is a shed?
Anyway, enough of my ramblings, when the votes were counted at midnight on 30th November 2009 the Open Office Shed by Kenny Van Den Berghe was the clear winner with 26% of the 539 votes cast.
My congratulations to Kenny on a great design which was very well presented. Traditional in
many respects and very buildable. As Kenny highlighted "what makes the "OPEN OFFICE" really particular is the movable wooden panels placed on a railing system on the outside of the shed. These panels provide extra insulation and shading, privacy and intimacy. They also allow the user to create an infinite number of different atmospheres by simply moving them into different positions!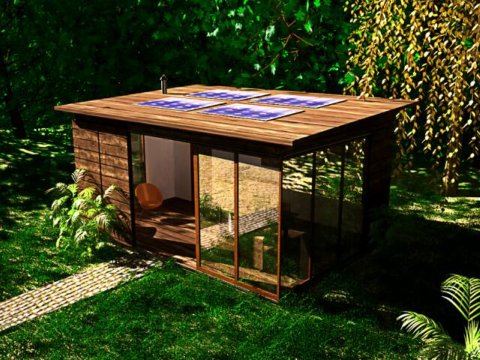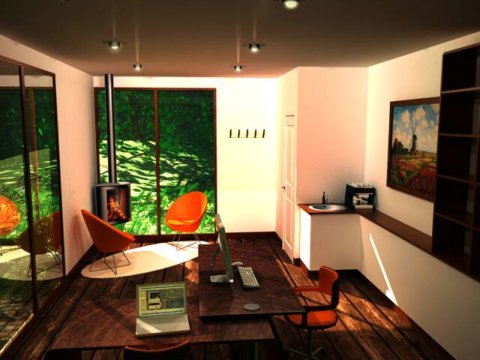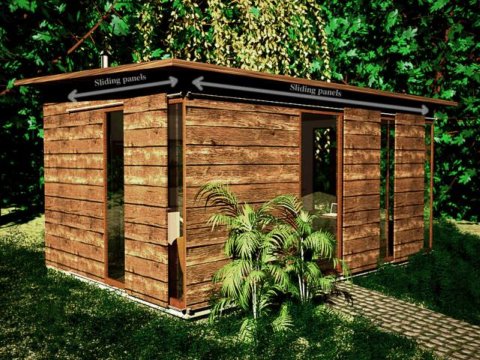 Kenny if you could drop me an e-mail we can work out the best way to get the Ipod-nano to you whether you are at your studies at the Florence Design academy in Italy or at home in Belgium.
Also if any of the other ten finalists would like to contact me I will arrange for a finalist certificate to be sent that you can hang on your office wall in pride of place.
To all the other contestants thank you for your entries and for taking part. Please keep in touch with me through this ezine.
Some news that you will be pleased to hear is that as a result of the success of this competition I will be running another competition starting in early Spring of 2010, culminating with the announcement of the winner during an important shed event during in the summer.
Please use the comment form below to:
Offer your congratulations to Kenny, this year's winner.
and
Offer your suggestions as to what type of shed you would like to be the subject of our next competition
See you in January
John