Sculpture Shed
by Arun Lal
(UK)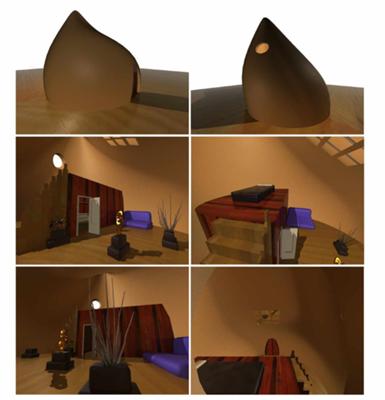 Sculpture Shed
My shed is very personal to me. I see the shed more like a Sculpture that occupies real space like we do; you walk around it and relate to it almost as another person or another object.


Inside of my shed I have a small studio where my three dimensional artwork begins often through rocks or findings which involves carving, moulding and assembling.
As soon as I walk into my Shed, I'm just thrilled to see my artwork with my very own private exhibition space.
When I feel drowsy I walk up to the stairs into my bed. I don't have wardrobes or closets because I refuse to acknowledge any interest than the object of my attention.
The large round window allows passage of light. The mirrors on the ceiling allows the light to express the face of my artwork. I'm still able to see the sculpture through the reflection from the mirrors whilst I'm in bed.