Old wood turns new Shed.
by Paulo Areia
(Coimbra, Portugal)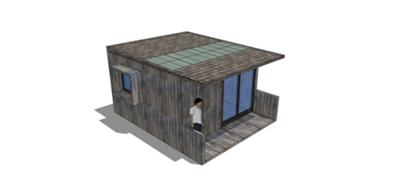 I've made this design considering old/used wood to provide walls and some sustainability to the design concept. The idea is to re-use the wood to build this new shed and incorporate a modern aproach towards inside living. A sliding panel door with glass works better in small spaces and allows ventilation.


The small window on the other facade enables a new view or different perspective of the outside or inside enviroment. A solar panel panel can be place on the roof working as a energy suplier in case you need so!
Enjoy it in every space you can...easy to build and also can be built together creating a small house - if considered the needs of each individual.