Inside Outside Office Shed
by Jorge Fontan
(New York, N.Y., U.S.A.)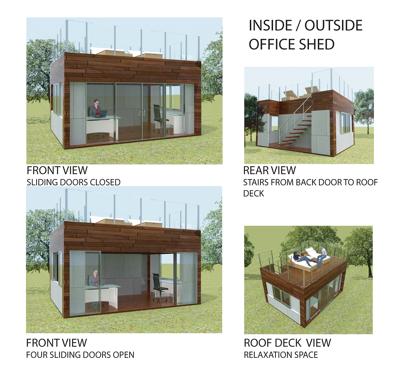 Inside Outside
The main reason to have a garden office is to be in the outdoors.


This shed has four sliding glass doors at the front and two sets of sliding glass windows on the side that open allowing the shed to be part of the garden. One can work inside the shed wile feeling like they are outside in the garden. There is a rear door and stairs to a roof deck on top of the shed, this space can be for relaxation or work.
The design intends to limit the distinction from the interior shed to the exterior garden.