Gardener's Workshop
by Daniel I. Novick
(San Francisco, California)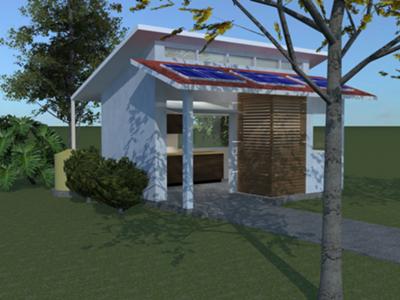 Gardener's Shed
My shed is a small, simple, and useful space for a gardener. A shed that can house materials and tools as well as provide solar energy and captured water can be extremely useful.


The roof design is a combination of the gable and shed styles, leaving a row of clerestory windows high in the space that provides lots of daylight.
The space at the front of the building enclosed in wood paneling would house the electrical equipment from the solar panels. This space would also be an area for tool storage. There is also a rain-catchment barrel to collect water for gardening purposes.
I built the model in Google SketchUp and rendered it using Kerkythea.
Thank you for you consideration.
Daniel I. Novick