Emergency Shed.
by Eli Bowes
(London)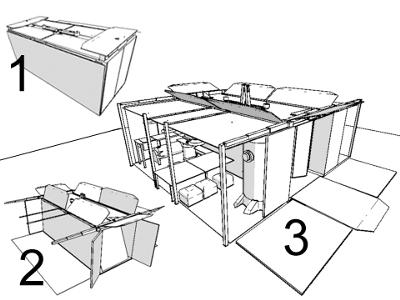 Shipping Container Shed
Essentially a modified shipping container. Folds out to be a home away from home, complete with power gained from solar panels, a table, chairs and even a radio receiver.


The 3 images show a transition from a hard wearing non-descript box (1) to a 'in motion' phase where the panels and supports swing easily into place (2) to finally a luxurious living space for home or on safari (3).