Earth Shed
by Victor Melnikov
(Chicago, USA)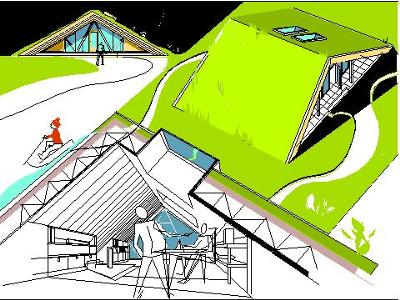 Earth Shed
There is already too little space left around an average suburban house.


Earth shed is not a separate building, but a part of the landscape.
Standard triangle elements with sides serving as roof trusses and bases - as a floor joists are placed parallel to each other to any desirable length. The earth roof becomes a continuation of a landscape.
Minimum exterior cladding materials.
Excellent natural insulation in warm climates.
Natural draft ventilation.