The DIY Garden Shed Photostory Continues.......
Continuation from DIY garden shed 1.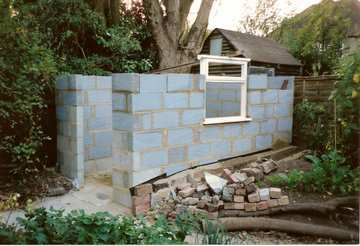 Photo 4.
Nice cup of tea that. Shed starting to take shape now that those window frames are in.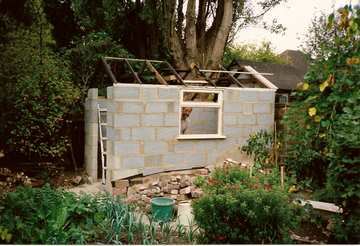 Photo 5.
With the completion of blockwork up to eaves level. A timber plate is fixed to the top of the wall and shed roof construction begins.
Photo 6.
Hmmm.. best get that shed roof covered before we get one of those summer showers.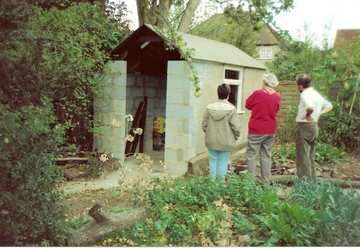 Photo 7.
This must be the best bit, when the neighbours come round to admire the fruit of your labour.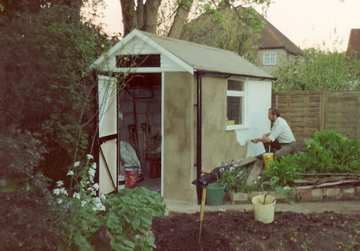 Photo 8.
With the blockwork rendered and the gutter installed, just time for a nice coat of white paint to finish the job.