Successful Shed Building Day 1
Conceptual Design

Welcome to your 5 part mini-e course "Successful Shed Building".

Congratulations! You are one smart Shedbuilder.

Just a reminder before we begin. Be on the lookout for this email course by looking for

[Secret Shed Group Course]

in the subject line or "

Secrets of Shed Building

" in the from line. You should receive an installment every day or so and I don't want you to miss out on some really useful tips.

One more thing. Sometimes we get busy and don't get to sit down and read everything. Can you do me a favor and create a special file folder for [

Secret Shed Group Courses

] in your email account. That way you won't accidentally delete this important information and you can come back to it again and again.



Ready for Day 1?
Having signed up for this course you are most likely raring to go with an idea of the shed you want to build and what you want to use it for. Before we move forward lets just slow down and take one step back

We all have ideas about what we would like to build, it may be.....

• The home office of your dreams to make your 'work from home' dream a reality.

• A playhouse for the children. They will never forget your love for them.

• A romantic retreat which will add value to your property and priceless value to your relationship with your nearest and dearest!

• A dream treehouse for your kids or grandchildren, play your part in providing the best den ever!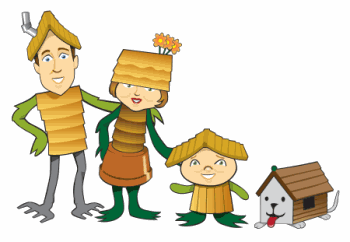 The purpose of this course is to help you explore possible uses for your new shed and look at some possible solutions. One thing to have in mind is that whatever your current use is, it will most likely change overtime so building in some flexibility for change is a useful feature.


How Shed Uses Change Over Time
As an example, friends of ours built a Home Office in their garden when the children were very young so that the wage earner could have space to work and make phone calls without children screaming in the background.

As the children grew, (and the business grew as well) a larger office was rented in town and the office has now become a store.

In the future it is intended it will change again into a retreat for teenagers, before turning it into a hobby room.

So, as you are working through your design ideas bear in mind future changes of use that you might want or need to make.


Homework For Today - Easy Peasy
Today, take a good look at the site where you intend to build your shed and think about two things;

i) What are you going to use the shed for and how might that change over time?

ii) How big should the footprint of the shed be? This will be a balance between your present and future needs and the size of your garden.


See you tomorrow for some thoughts on Planning and Architecture.


Cheers.

John.